Commercial
WE DESIGN, BUILD AND INSTALL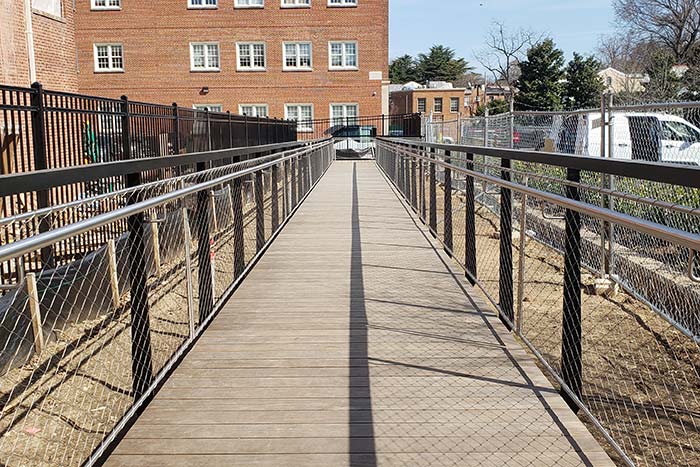 Anchor Business Agency has extensive experience in creating metal elements and pieces for the commercial sector. Every element of your business says something to the public about who you are and what you're about, and at Anchor Business Agency we understand how to bring your personality and vision into the work we do.
Working with the customer or contractor, Anchor Business Agency and installs both new and replacement restaurant metalwork, from door trim and menu boards to bottle racks. Designers and installers work side-by-side with restaurant owners to find custom solutions to almost any commercial metalwork need.
---
Custom Metal Signs
Commercial work signs are often the first impression a potential customer will have of your business. Metal is a popular choice for outdoor business signs and marquees because of its durability and diversity. The range of metals and their design malleability allow us to match the sign design to your business or company's unique personality, vision, or mission.
---
Additional Commercial Metal Work
Anchor Business Agency is a full service metal fabrication shop with capabilities that match most of your business needs. Doors, metal signs, marquees, furniture, sculpture, stairs, architectural railings as well as just about any custom need you can dream up. We understand the unique needs of the commercial sector, and will work closely with you throughout the process to ensure the final deliverable piece is your vision brought to life.
Wall cladding and columns wrapping is primarily used to offer a permanent finish for walls in lieu of painting wood. Most cladding is done with brushing stainless steel. However Anchor Business Agency offers a wide selection of finishes. From patina steel/brass to perforated metal, we can fabricate and install any type of cladding you desire.
Also we can renew the front of your building and leave as the first day we have experience on special polished of bronze and stainless steel.
---
Custom decorative & artistic metalwork
Anchor Business Agency creates custom decorative, ornamental and artistic metalwork for your home, business, or garden. When you want to make a bold statement for a lobby, or you want a stunning art piece for your home or garden, we will work with you to create a metal sculpture, a unique furniture piece, a wall-mounted piece of art, or a metal ornamental design for your garden that will bring the mystery and splendor of metal as art to your spaces.
Decorative metal work is not limited to architectural elements, but can stand on its own as enduring art that reflects and enhances the personality of your business.
This is what we build
StoreFront
Staircases
Railings
Cable Railing
Glass Railing
Canopies
Sinks
Cabinets
Countertops
Sinks
Elevator's frame
Metal Wall Panels
Fireplace covers
Room dividers
Column covers
Kitchen backsplashes
Drains
Pipes
Chillers
Hoods
Corner guard
Doors
Trap
Special Tables
Custom Furniture
and more…
these are the materials
Stainless Steel
Steel
Bronze
Copper
Tempered Glass
Wood
Any combination of the materials above